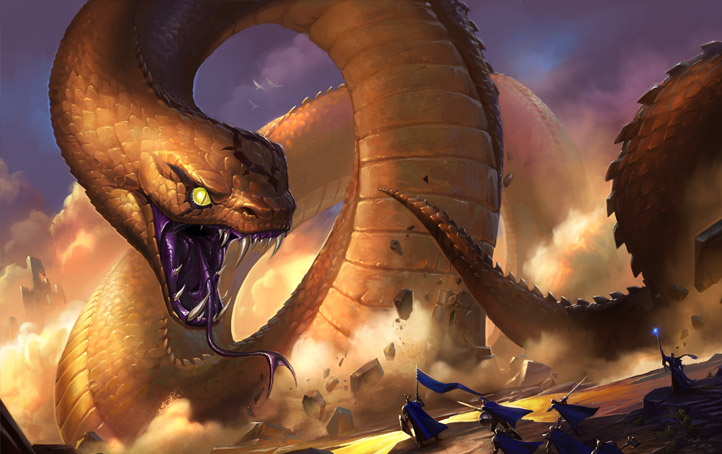 Ken S Mas-macho on forums reported having two ourobs on the same land.
Here are the steps to reproduce this game behavior.
1)  Summon 2 or more regular conquest monsters on a land.
2)  Let the 2nd one flee.  This is monster_slot=2 in the direct link.
3)  Wait until you can summon again on the land.
4)  Manipulate your guild avg level to under 200.
5)  Hard summon on the land.  1 conquest hard monster will appear if you did step 4 correctly.  This one monster is monster_slot=1 in the direct link.  If you go to monster_slot=2 by direct link it still exists, but avoid doing this for now.
6)  Kill monster in monster_slot=1.  Hope for an ouroboros to appear and if it doesn't salvage the land and go back to step 4.
7)  When an ouroboros appears go to monster_slot=2 by direct link to force the second monster to respawn.
8)  Wait 24 hours.  The second monster will respawn as an ouroboros.
9)  Kill the ourobs and get your loot.
Hope this helps your hunting and enjoy!
by Elvis
Ad blocker interference detected!
Wikia is a free-to-use site that makes money from advertising. We have a modified experience for viewers using ad blockers

Wikia is not accessible if you've made further modifications. Remove the custom ad blocker rule(s) and the page will load as expected.