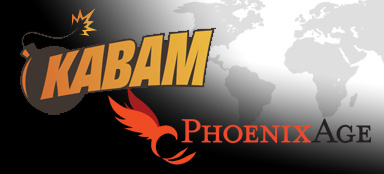 Social Gaming company Kabam has acquired Phoenix Age as of earlier last week. We here at Phoenix Age are very excited to join the Kabam team as it will afford us new resources that will only make the Castle Age experience better for everyone. Players should expect the same great gameplay with continued support and updates.
As we're sure many of you have questions about this acquisition and how this might impact you, we've create an FAQ to help answer some of your questions that you can read HERE.
Your account, use of the game, and personal information is now subject to Kabam's Terms of Service and Privacy Policy. Your continued play indicates your having read the agreements in full and constitutes your acceptance of, and agreement to be bound by, the terms of the agreements. We highly recommend you read Kabam's Terms of Service and Privacy Policy as they may vary from Phoenix Age's.
Ad blocker interference detected!
Wikia is a free-to-use site that makes money from advertising. We have a modified experience for viewers using ad blockers

Wikia is not accessible if you've made further modifications. Remove the custom ad blocker rule(s) and the page will load as expected.