Straight from Castle Age!
Phoenix Chest!
New Phoenix Chest available! Powerful new heroes! Imbue your weapons and armor with powerful new magic!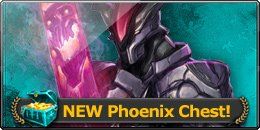 Accessing Facebook Account via Castle Age HD!
If you are entering Castle Age HD for the first time, you will have a new account created specifically for iOS. However, if you want to access your Facebook account from the Castle Age HD app, you still can!
Go to More --> Logout
You will be taken back to the front page where you will be able to login with your Facebook credentials to access your Facebook Castle Age account

Updated Castle Age HD!
Updated Castle Age HD available for iOS!
Download Castle Age HD now and get access to 10% more Favor Points when you buy from the iOS app!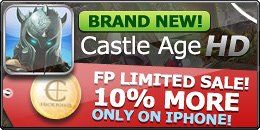 Random Information
New Treasure Chest: Phoenix Chest
Ad blocker interference detected!
Wikia is a free-to-use site that makes money from advertising. We have a modified experience for viewers using ad blockers

Wikia is not accessible if you've made further modifications. Remove the custom ad blocker rule(s) and the page will load as expected.